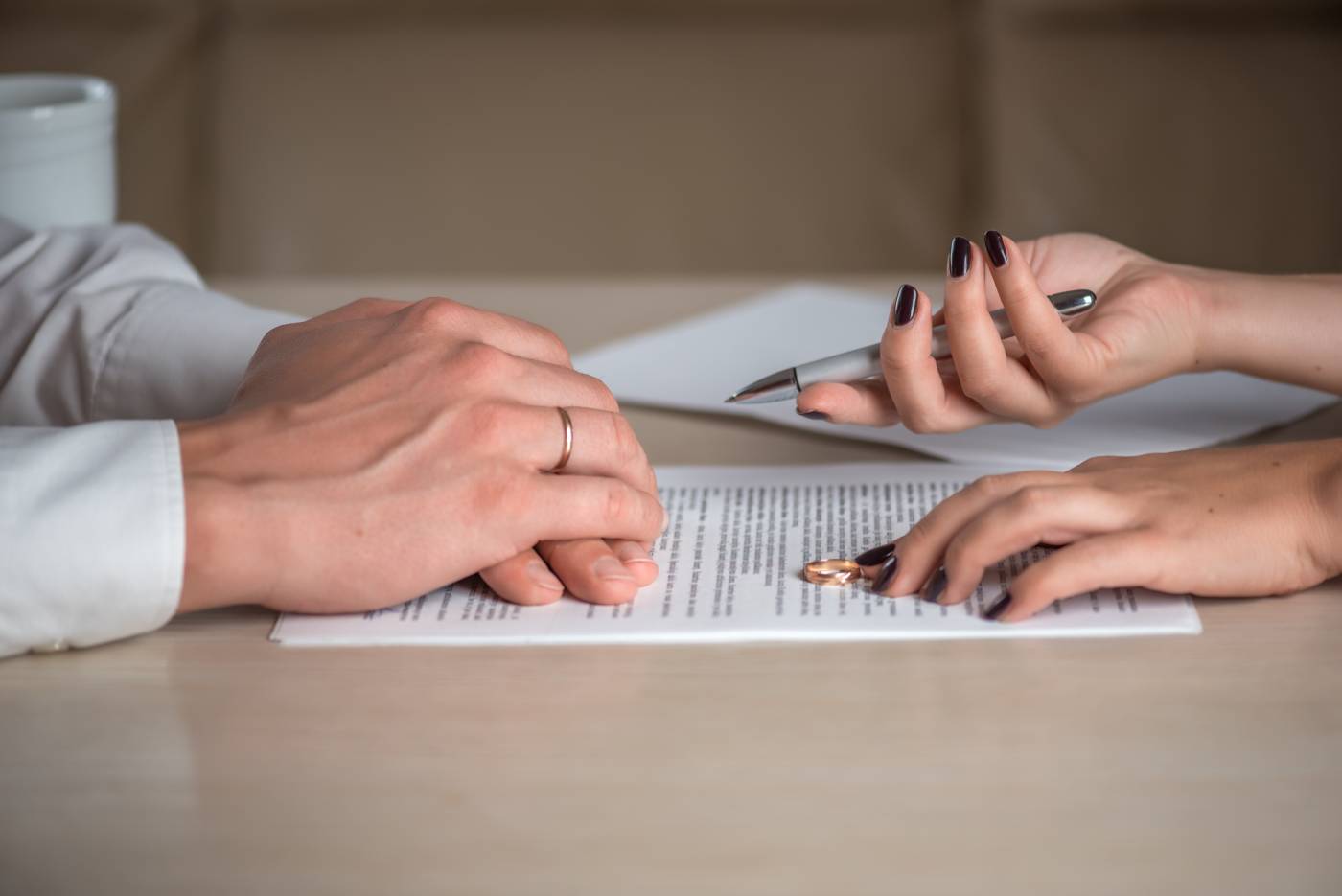 Understanding Asset Division in Divorce
---
According to a recent report by the Washington State Department of Health, annually there are about 25,000 divorces and annulments statewide. Going through a divorce can be an emotional experience. Determining how the couple's assets and debts will be divided remains a crucial part of the divorce process.
If you're considering filing for divorce or you've already been served with divorce papers and you're trying to understand how property division is determined, consulting with a knowledgeable Washington family law attorney is crucial for proper guidance.
Our attorneys at Curiale Hostnik PLLC can offer you the comprehensive legal counsel and advocacy you need to navigate the property division process. As your legal counsel, we will fight vigorously to protect your rights, your family's best interests, and what belongs to you. We're proud to serve clients in Tacoma, Puyallup, and cities throughout Pierce County, Washington.
Community Property vs. Separate Property
Issues of property division usually arise during the divorce process. Whether it is a divorce or legal separation, couples going through the marriage dissolution need to determine how their real estate property, debts, and other assets will be distributed. In a Washington State divorce, assets are usually categorized into – community property and separate property.
Community Property
According to the Washington legislature, community property, also referred to as marital property, is described as all assets and debts acquired during the couple's marriage. Community property includes the marital home, cars, income, royalties, bank accounts, stocks, 401k accounts, credit card charges, rent, and other assets acquired or debt incurred during the duration of the marriage.
Separate Property
Conversely, the Washington legislature defines separate property as assets owned or debts incurred by each spouse before the marriage. Separate property also includes gifts and third-party inheritances received by either spouse during the marriage.
Who Determines How Assets Are Divided?
In a Washington divorce, the asset division process may either be contested or uncontested.
Uncontested Property Division
In an uncontested property division, the spouses mutually agree on the terms and conditions of how the property will be distributed. The agreement details will be documented in a marital dissolution agreement. All terms agreed upon will be filed with the Washington court for official approval. A knowledgeable attorney can help keep the conversation as productive as possible.
Contested Property Division
In a contested property division, the couple is not able to agree on one or more important terms of how their assets and debts should be divided. In such situations, the Washington court may need to intervene. The presiding judge will issue a final order during a court hearing. An experienced property division attorney can help present your case thoughtfully and enhance your chances of a favorable outcome.
Factors Considered in Asset Division
Washington is a community property state. According to the Revised Code of Washington (RCW 26.09.080), all community property will be divided equally. In some cases, the Washington court may include separate property in the asset division, depending on the circumstances. The following factors may be considered during property division:
The length of the marriage

The size of the community property estate

The nature and extent of the separate property

The separate assets and debts of each spouse

Each spouse's monetary and non-monetary contributions to the acquisition of marital assets

The economic reality of each spouse at the time of asset division

The contribution of one spouse to the career and education of the other spouse

Family responsibilities of each spouse

The current and potential earning capacity of each spouse

Child custody arrangements to determine who will receive the marital home
Experienced Family Law Attorneys in Washington
Going through a Washington divorce can be complex. Trying to negotiate a settlement or dividing property with your ex-spouse can make the process even more complicated and overwhelming. Therefore, when going through a divorce, it is important to speak with a knowledgeable Washington State family law attorney for detailed guidance and to help you navigate key decisions.
At Curiale Hostnik PLLC, we are dedicated to providing experienced legal services and comprehensive guidance in family law-related matters, including divorce and property division. As your attorneys, we will work diligently with all parties involved to resolve property division issues and other relationship differences productively. Our attorneys will offer you the dedicated representation you need and fight compassionately to protect your rights and what belongs to you.
Contact Curiale Hostnik PLLC today to schedule a one-on-one consultation with experienced Washington asset division attorneys. Our team can offer you the detailed legal counsel and advocacy you need throughout every step of the asset division process. We proudly serve clients across Tacoma, Puyallup, and cities throughout Pierce County, Washington.